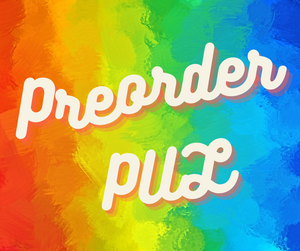 PREORDER Custom PUL
Custom Print PUL fabric for cloth diapers etc.
Perfect for clothing for cloth diapers, wet bags, snack bags, etc. 
THIS IS A PREORDER. EXPECTED ARRIVAL DATE IS AROUND NOVEMBER 4, 2023. PLEASE DO NOT COMBINE PREORDER WITH IN HOUSE PRINTS.
Disclaimer- I am only facilitating this order and AM NOT in control of printing and final quality. No refunds will be issued due to color discrepancies, faded prints, or sizing issues.